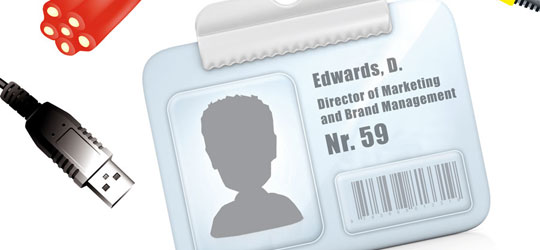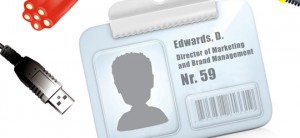 Douglas Edwards and his new Book "Google-Mitarbeiter Nr. 59: Der erste Insider-Bericht aus dem Weltkonzern" ("I'm Feeling Lucky: The Confessions of Google Employee Number 59") provide an deep insight into Googles vision and philosophy.
MeinStartup.com in conversation with the Google Employee Number 59:
Mr. Edwards, our readers in Germany, Austria and Switzerland are looking forward to your Book " I was Google employee No 59". Why is Google that fascinating for people and e-workers all around the world, what do you think?
Google has become so pervasive and indispensable a tool that millions of people would struggle to get through a day without using one of its services, especially search, maps and Gmail.
The speed with which Google went from an unknown startup to a globally known brand amazes people and makes them curious about exactly what happened at the company to make such rapid growth possible.
What was your motivation to write "employee No 59"?
After 5 years as "the voice of Google," I had a lot of stories that I wanted to tell.
Some were about behind-the-scenes struggles and crises that threatened the company's existence and some where about the individuals who built the search engine's infrastructure, but have received little recognition for their efforts.
And I wanted to share some personal insights about what it felt like to be part of a unique culture as a fifty-person company exploded into a global corporation.
Many of our readers plan to start their own (Online) business. What can someone learn from Googles vision and corporate culture?
There are several lessons that can be taken from "I'm Feeling Lucky" about startup culture, from a willingness to take risks and ship products before they are finished to a focus on the overall success of the company rather than the employee's usual personal benchmarks like job titles and salary increases.
"Don't be evil" that's one of the main principles of the search engine giant. How hard is it to follow that mission within the daily company routine?
Initially, "Don't be evil" was intended only as an internal guideline about how to treat our coworkers, but eventually it became a de facto corporate motto.
It wasn't hard to apply at first, because our challenge was primarily to develop better technology so we could succeed against our competitors in search and advertising. As the company grew however, the challenges became more complex and there were fewer decisions that could be made in a black or white fashion, where one side was good and one was evil.
Questions weighing user privacy and data retention against the improvement of products that would benefit millions and the debate around whether it was better to engage China or boycott it had no easy answers. There are some situations where any decision will upset large numbers of people and in those instances, I think Google has tried to do the most good, or at a minimum, do the least harm.
I do talk about in the book, however, that sometimes an engineer's definition of "the most good" might not be the same as an ordinary user's definition.
Why did you skip your work at Google, and what did you learn there for your live and your personal targets?
I left Google after having worked there more than five years. The company had grown from fifty people to several thousand and the organization was changing in ways, that though necessary, made my daily routine less fun for me.
I had three children at home I had seen little of while working 12-16 hour days and after the IPO, I was in a position where I could make decisions without the usual financial pressures. It seemed like a good time to explore other options.
Many "big ones" (barely) don't exist any more, e.g. AltaVista, Atari, AOL, MySpace and much more.. Will Google be stronger, and is it prepared for whatever may be the "Web 3.0"?
I see no signs that Google is letting up on innovation in areas that matter.
People tend to focus on the company's bright, shiny new ideas like driverless cars and Google Glass, but the more important work is behind the scenes, like the new network Google has built using OpenFlow to make its operations even faster and more efficient.
Interestingly, this brand new project was driven by Urs Holzle, the same engineer described in my book as the individual most responsible for Google's overall success in its earliest days.
It's impossible to predict what future technologies will develop, but as long as Google continues to focus on creating the world's most power computing infrastructure, it will have an advantage in any area it decides to explore.