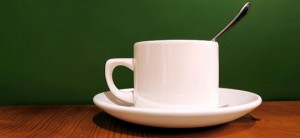 Two teachers of languages from Hamburg had a promising business idea.
In the "Language Lounge", they offer instructions in languages in a relaxed and laid-back ambience over Cocktails and unstrained conversations. The training becomes a pleasure and is therefore very effective. Plenty members already take full advantage of the service of the language school and pay a small fee for it.
An interesting approach
In times of occupied markets and growing competition to implement a successful concept in a completely new ambience is an interesting approach. The two founders of the alternative language school managed to turn the necessary but tedious and un-sexy considered education into a fancy leisure time activity. Thus, they really offer a benefit to the education market and can reach a completely new audience, who are for example, not willing to book a normal language course.
This concept can easily be applied to other services. Adopted from internet cafés there is already real estate cafés where estate agents offer their houses and apartments to the potential customers while sharing a Latte Macciato. Or a hairdresser, who follows the motto of "Cut & Coffee". There the customers can decide, while chatting to their friends over a cup of coffee and a slice of cake, if they want to have their hair cut as well.
An extra sales strategy
Another possibility would be a tailor café, for the more sophisticated fashion. One has a relaxed chat and a cup of coffee and watches the tailoring of the new ball gown. Or the dry cleaners/launderette, where the customer is gastronomically taken care of and can wait stress free for their laundry. The same goes for furnish cafés, where the decoration and the furniture are on sale just as well as the coffee and the cake, or a computer retailer, where the waiting for the fixed computer is sweetened with ice cream and hot chocolate and one can watch the mechanics.
This system can be enabled as an extra sales strategy for already existing retailer and service contractors of all different kind of businesses and products. For example, if the car retailer adds a motto café to his showroom, and opens that to everyone not just his customers, the people can sit and look at their favorite cars, enjoy some cake and coffee and hopefully lean towards buying a car.
This concept is applicable to drugstores, driving schools and of course, the classic offer in the library café are good approaches. Because with offers like these the shopping becomes an adventure and hopefully as successful as the casual learning in the alternative language school.
www.language-lounge.com
www.lockenexpress.de